School Scholarships for AP Kids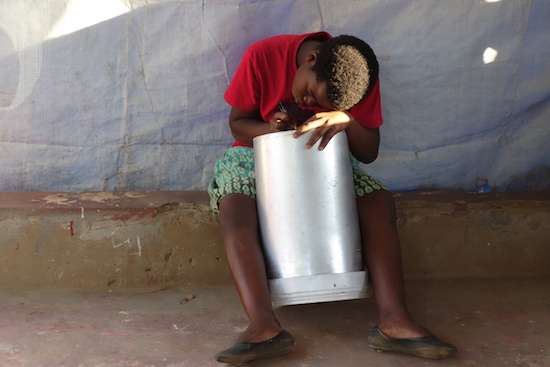 This week in Kaliyeka Township we had a candid discussion with kids about education in Malawi. We listened as they vented their frustrations and gave voice to their fears. The conversation was animated and, at times, agitated – with good reason.
Imagine 200 kids in a class with 2 teachers or 125 students in a class with one teacher. Imagine trying to learn without textbooks (only the teacher has a book) and having the same teacher for every subject. Imagine not being able to hear the teacher, not understanding a lesson or concept and having nowhere to turn for help – or being too ashamed to ask. Imagine learning outside under a tree, no matter the weather. Secondary school students (the equivalent of high school) say at least they have desks, but it is  on a first-come-first-serve basis. Stragglers must spend their school day on the floor.
Imagine having your academic future determined by one exam in the 8th grade – an exam that you study for over the course of a year in the midst of your family's daily struggle for survival. If you pass at the highest level, you are automatically placed in a high school. If you pass with mid-high to average scores you can advance, but the problem is finding a school that will take you and finding the money for school fees, uniforms, shoes and school supplies. This is simply beyond the reach of the majority of families here in Kaliyeka.
Girls have an even tougher uphill climb. On top of everything else, they fight against the mindset that they will be married mothers by age 18 anyway – so what's the point of trying for a different life? What can they possibly do differently than their mothers, aunts, sisters and every other woman they know?
Here at Ancient Path, we are committed to keeping all of our kids in school – especially the girls. Our first high school students and their guardians met us yesterday at the AP offices to sign agreement forms for the 2015-2016 school year. We agree to help them enroll in secondary schools, provide the necessary funds for fees, uniforms and supplies and provide encouragement and educational support through tutoring. The students agree to work hard, attend school daily, share each term results with AP leaders and continue to participate fully in Ancient Path community life for their overall development. Their guardians agree to support and encourage the children at home and inform us of any struggles the child may have at school or home. Guardians and students eagerly signed the forms with a mixture of joy, relief and gratitude.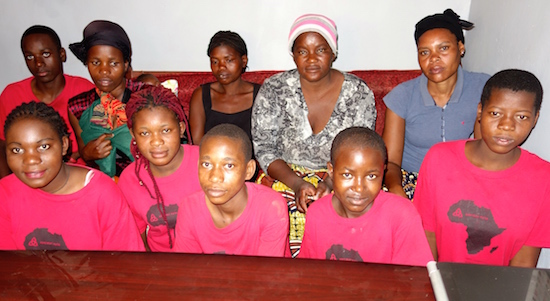 George, Mayamiko, Debra, Simeon, Rachael and Ivy all exited the office with heads held high and a buzz of conversation started with the rest of the kids. They're paying for school fees and uniforms AND shoes? It's true, it's happening – their own Kaliyeka friends are headed to secondary school! This gives hope to all of them that, if they work hard and pass their 8th grade exam at any level, the same help will be available to them when the time comes. Suddenly the future looks a bit brighter.
It costs $60 to send one student to high school for one year: $20 for school fees and supplies and $40 for a uniform and sturdy shoes. If you would like to provide a scholarship one or more students you can donate online here – and specify School Scholarship Program. You can also donate by check and mail it to:
Ancient Path
PO Box 38045
Olmsted Falls, Ohio 44138
$100% of your designated donation will be used for scholarships and, as always, all contributions to Ancient Path are tax deductible.