Winter Update
We have had much to celebrate over the recent holidays!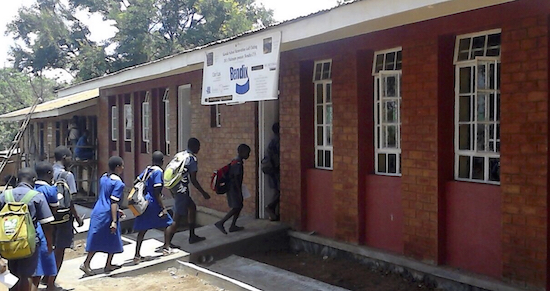 In November, Board Treasurer Martin M'Tambo traveled to Malawi to oversee a school renovation project at Kawale Primary School. Thanks to everyone who gave generously and participated in the September golf benefit outing sponsored by Bendix Corporation, the children have another safe and beautiful place to learn. New concrete floors were poured, new door frames installed, brickwork repaired and polished, interior walls painted and real windows installed in this rundown classroom block, it now looks like a newly constructed building.
In December, the team at Ancient Path Malawi worked hard to give 200 children and 80 guardians a Christmas celebration to remember.  APM Director, Moses M'Tambo writes:
The majority of Malawi's population think that Christmas is about eating good food, wearing new clothes, visiting a new place, listening and dancing to nice music. They believe that if someone does not have these things have not enjoyed the party.
Kaliyeka community is one of the lowest income area in the city of Lilongwe; 90 percent of its population live below the poverty line. 10 percent of its people are doing small business – such as selling charcoal or used clothing, and living on $1.00 to $1.25 a day.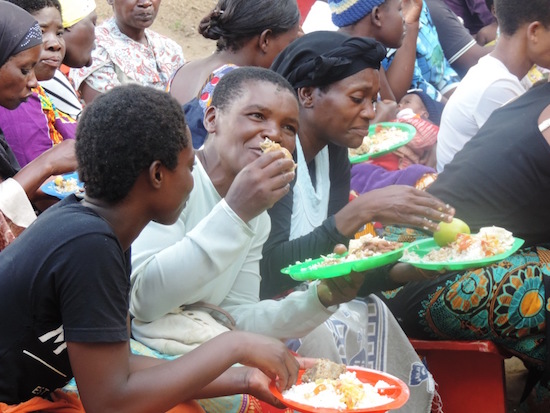 They cannot afford even to buy a chicken and rice for Christmas day (which is our traditional feast meal) – let alone new clothing. It's beyond what they earn. When you talk about Christmas in Kaliyeka it's like a myth from another world.

Giving people of Kaliyeka just one hot meal of chicken, rice, vegetables and fruit and one bottle of coke, creating the environment whereby they can have fun with their families and celebrate Christmas – it makes a great difference and brings great joy to the entire community.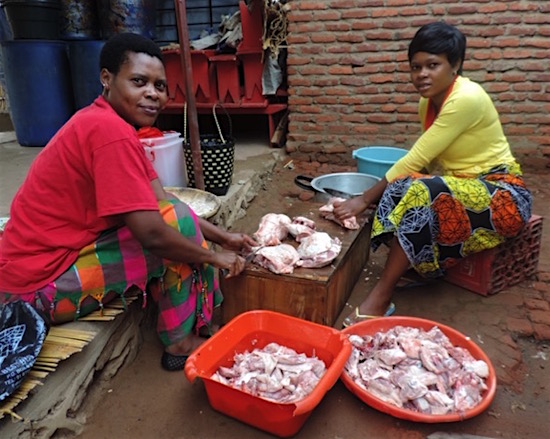 Food market shopping began on December 23rd and on December 24th the women on the AP team began food preparations. On Christmas morning, the cooking began at 5:00 am (over an open fire for nearly 300 people -imagine!). At 9:00 am the older kids in the program arrived to warm-up and prepare for their arts presentations and by noon the younger children began to arrive.
By 1:00 the celebration began with prayer and opening remarks by the director,reminding the community of the importance of Christmas to those who believes in Christ. Moses writes: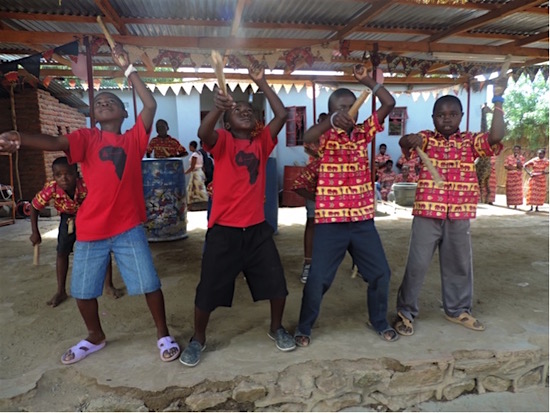 The older kids performed four activities: our drum group, Chiombankhanga performed along with our dance troupe, Ufulu. The older kids participating in our vocational training program gave sewing machine demonstrations to the guardians. Our instructor, Mrs. Tambala urged the guardians to encourage their children to attend vocational trainings faithfully, because it's their future and will generate income for their families.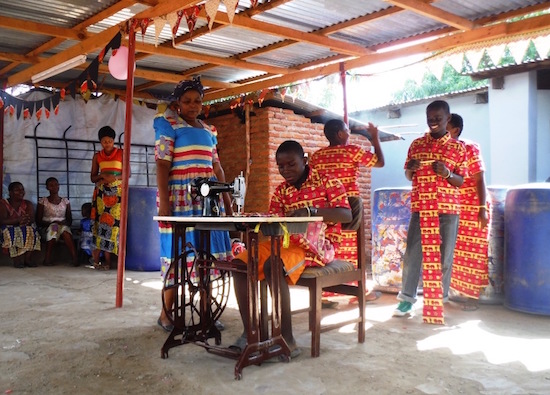 At 4:00 the meal was distributed and we had an abundance – everyone was able to feast! The day ended in a big dance and everyone joined in. The following day, the team distributed school supplies to the children to prepare them for the new school term beginning on January 4th.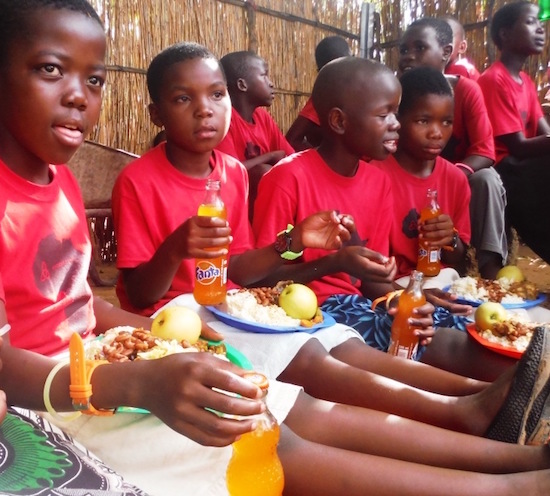 Thank you to everyone who gave generously to make this Christmas memorable and to the AP Malawi team for their sacrifice and hard work!
Ancient Path is a 501(c)3 organization and all donations are tax deductible.