What We Do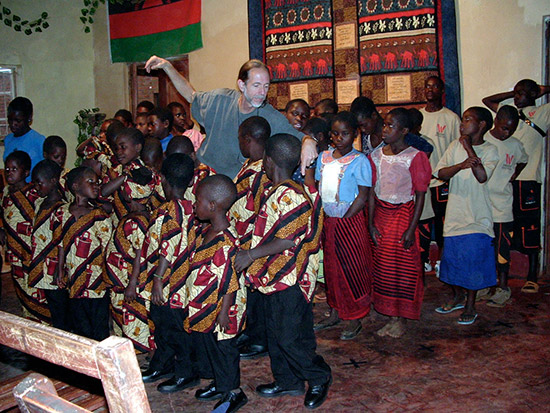 Ancient Path artists have performed in refugee camps and orphanages, South African theaters and European Cathedrals, as well as on the streets and stages here in the USA. We have trained orphan and women's choirs in Malawi, Africa – recording them live in concert and creating CDs at home in the Ancient Path studio. We have put cameras in the hands of impoverished children, teaching them to see and capture the beauty in their daily lives. But to discover that beauty in themselves and the world around them, these children need more than a camera or a song.
That's why Ancient Path started the Chifundo's Basket program to help care for orphaned and vulnerable children. In partnership with local African leaders and generous contributors, Ancient Path currently provides basic life necessities for 120 children in Malawi – such as food, medicines, clothing, school supplies, soap, mosquito nets and blankets.
Ancient Path also funds a school for over 160 children in the remote Mikea Forest region of Southern Madagascar.