Ancient Path Community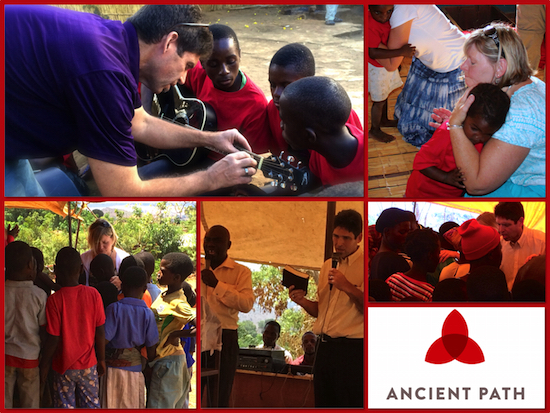 Fred and Cindy Cressman have been friends of Ancient Path for over a decade – now they are becoming part of us! After thirteen years as senior leader at The Log Church in Crosslake, Minnesota, the Cressmans have resigned their pastorate and are preparing to move to Malawi where they will form Ancient Path Communities, in partnership with like-minded Malawian friends and leaders.
So what is that? What is Ancient Path Community about?
More than anything it's about a different way of seeing,  living and doing life together based on Jesus' central message – the kingdom of God.  It's about an entirely new way of life, ordered by the Word and will of God, that affects every arena of life, that speaks to every situation, every prejudice, every motive, every attitude of the heart.  It's about authentic faith and all out love for God and others. It's about learning from each other in humility, serving each other with joy, living together with honesty and making the kingdom of God visible in our world in these ways – one life at a time.
Over the past couple of years and two trips to Malawi, it has become clear that we share a vision of transformation for the Kaliyeka Township community where Ancient Path Malawi is located. For the Cressmans, and all of us here at Ancient Path, it starts with the 200 children in our Chifundo Kids program. We want to do more than care for their basic needs and help them stay in school – as important as this is. We want to empower them to become everything they were created to be. We want them to see themselves as God sees them and to help them grow into strong leaders for the future in every arena of life. We want to support and encourage our Malawian friends, even as they support and encourage us – and together, to see the kingdom of God come and His will be done.
Of course, moving your family half way across the world is no small feat. It takes some serious faith to resign your job, lose your salary and sell your home – which is exactly what Fred and Cindy have done. It takes serious faith to leave everything you know, pack up your family and move to a place where you must learn a new language and navigate a new culture. It takes serious obedience to say yes to God, trusting that every need will be met, every penny provided.
Hudson Taylor once wrote: All God's giants have been weak men (and women)  who did great things for God because they reckoned on God being with them. God's work done in God's way will never lack God's supply.
You will hear more about the vision of Ancient Path Community from the Cressmans personally in the months ahead. For now, we would ask you to step out on this journey with them as a friend and partner, through prayer and generous giving – with the same amount of serious faith. And let's see the kingdom come together!
To donate to the Cressman Family online click here – and simply write Ancient Path Community/Cressmans in the comments box. 100% of your contribution will be directed for their use. If you prefer to donate by check, write it out to Ancient Path ( with Ancient Path Community/Cressmans in the memo line) and mail it to:
Ancient Path
P.O. Box 38045
Olmsted Falls, Ohio 44138
USA
Ancient Path is a 501(c)3 non-profit organization and all donations are tax-deductible.