What We Do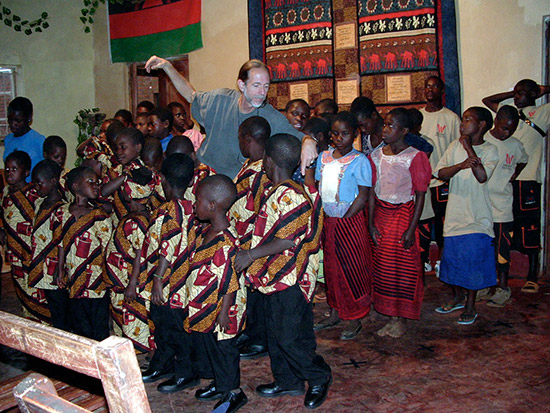 Ancient Path artists have performed around the world in refugee camps and orphanages, South African theaters and European Cathedrals, as well as on the streets and stages here in the United States. We collaborated with Elu Dance Company and founded a children's dance group in Malawi, called Ufulu, which means freedom. We put cameras in the hands of impoverished children and trained orphan and women's choirs in Africa – recording them live in concert, creating CDs at home in the Ancient Path study. In collaboration with a myriad of musicians and technicians, we have also created and recorded music through the years, as well as helped other musicians bring their visions to reality in our studio. Right here in Cleveland, we regularly collaborate with local artists and organization in a variety of ways, to support programs that empower children, including inner-city grief camps and performing arts events.
But, we are not only an arts organization…
In Kaliyeka Township, Malawi, Africa, we estimate that over 450 people come to Ancient Path weekly to participate in various programs, including: adult education, arts training, vocational training, academic tutoring, Ancient Path Academy (a pre-k and primary school), High School Scholarships, Ancient Path Kids (a feeding and basic care program for 200 children), and Ancient Path Community, our mentoring program that reaches the entire community and beyond.
In addition, AP has an arts training program at Dzaleka Refugee Camp, located 45 minutes away from Kaliyeka. The team there is currently performing The Story of Love in the camp of 30,000 people, as wells in Malawian villages outside of the camp. The Story of Love is translated into Swahili and Chichewa and is adapted to the Malawian culture. These young people tell the story of God's unfailing love, from creation to redemption, through music, dance, drumming and drama.
To learn more about AP's current work and/or to learn how you can get involved locally or overseas, please email us at info@ancientpath.com and we will be in touch!